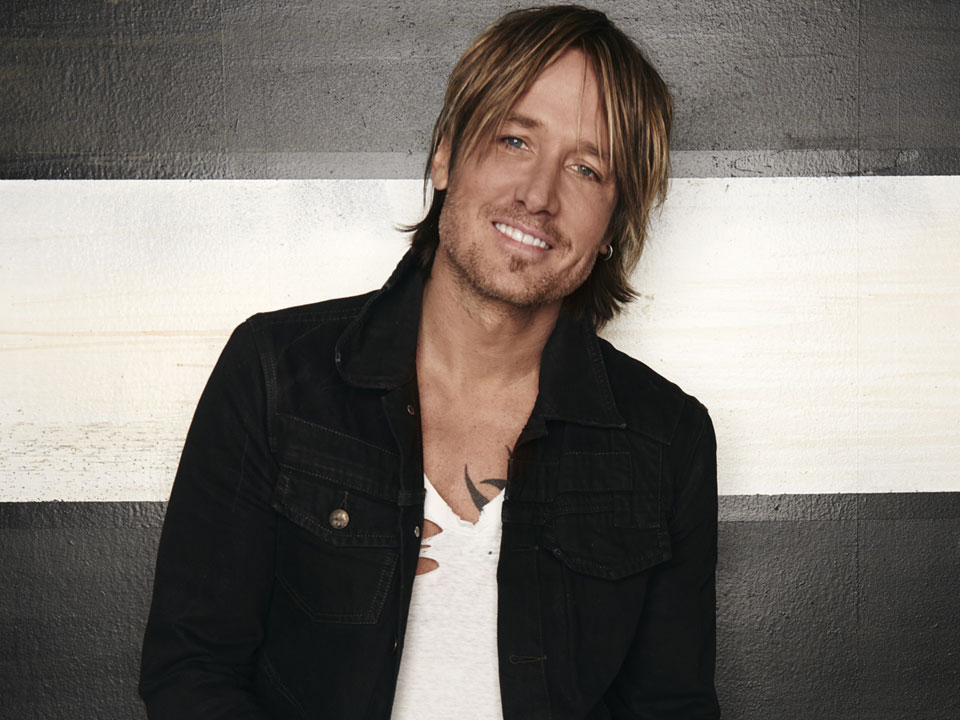 Keith Urban with special guest Lindsay Ell
Date: 2020-07-18 | 8:00 PM
Tickets:
$42, $116, $137, $149
On Sale: 2019-12-07
Venue: Outdoor Concert
Buy Tickets
---
Keith Urban
Keith Urban, a four-time GRAMMY Award winner, two-time 2019 CMA Award
nominee (Entertainer of the Year and Male Vocalist) and reigning CMA and ACM
Entertainer of the Year released "We Were" on May 14th - his first new single of
2019. It comes after the 2018 release of Graffiti U and his acclaimed "GRAFFITI
U WORLD TOUR," which played to more than a million fans in seven countries on
three continents. It included sold-out shows in the United States, Canada,
Australia, as well as Urban's first European concerts in more than a decade.

Graffiti U, which upon its debut hit #1 on charts in the United States, Canada and
Australia, is Urban's ninth studio recording and follows one of the most successful
releases of his career, 2016's RIPCORD. It featured Urban's 24th #1 song, "Coming
Home (featuring Julia Michaels)," which marked the first time that a country
artist has used a sample of a country song (Merle Haggard's "Mama Tried").
Urban's 2018 CMA nominated Album of the Year follows RIPCORD's five #1's,
including "Blue Ain't Your Color," which won Best Single at the 2017 CMA
Awards and Favorite Country Song at the American Music Awards, where he also
collected trophies for Favorite Country Album and Favorite Male Country Artist.

He's had an album simultaneously atop the all-genre charts in the U.S., Canada
and Australia twice and is the only male Country artist to have achieved the mark
even once. He now stands at #8 on Billboard's All-Time Country Airplay Chart as
the artist with the most consecutive top 10 songs on Billboard's Country Airplay
Chart (38) – a streak that started in August of 2000.
Besides four Grammy Awards, Urban has won thirteen Country Music Association
Awards, eleven Academy of Country Music Awards, four People's Choice Awards
and four American Music Awards. He is also a member of the Grand Ole Opry.
Lindsay Ell
For rising star Lindsay Ell, her debut album on Stoney Creek Records has been a long time coming … but you can't rush personal discovery. Sent on a mission to unleash the vibrant, soul-bearing country artist long predicted by fans and critics alike, Ell's journey is now complete – and she calls the result simply, The Project.
Comprised of 12 gripping, heart-on-her-sleeve tracks and produced by Sugarland's Kristian Bush, The Project is the musical calling card Ell's been working toward her whole life – from her childhood in Calgary, Alberta; through her time opening shows for blues legend Buddy Guy; and even with attention-grabbing country singles "Trippin' On Us" and "By the Way."
"I feel like I've finally found myself," Ell beams about The Project. "I'm a better guitar player, I'm a better singer, I'm a better songwriter. I'm just a different artist, and I've never felt about music the way I do now."
Grooving, diverse, and emotionally charged, it's easy to hear what Ell means. The Project reveals every aspect of her abundant talent – from her fiery guitar prowess to her crisp, inviting vocals … and even her new knack for vulnerable song craft.
It's funky, bluesy, and full of pop-country sweetness, but also delicate and – at times – brutally honest, as Ell's heart is placed front and center on each track. She embraces the anything-goes fun of country's future but also holds fast to its traditions, focusing on real instruments and co-writing nine of The Project's songs to create something both unique and self-assured.