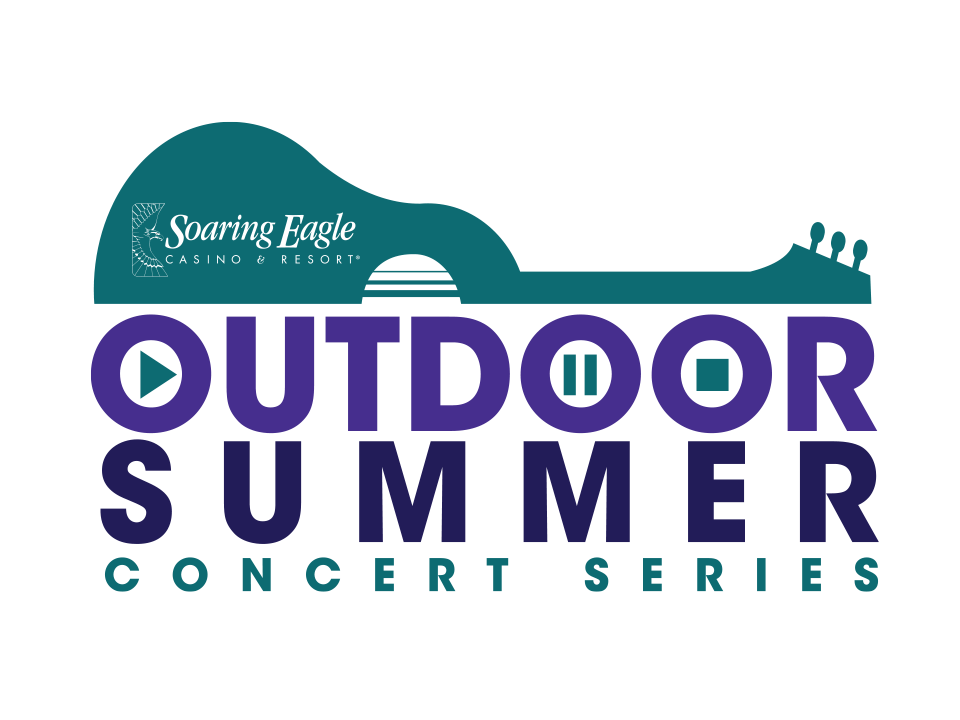 Shinedown wsg THEORY and Pop Evil
Date: 2021-08-06 | 7:00 pm
Tickets:
$24, $40, $50 & $62
On Sale: 2021-03-13
Venue: Outdoor Summer Concert Series
Buy Tickets
---
Shinedown
Multi-platinum, record-breaking band Shinedown - Brent Smith [vocals], Zach Myers [guitar], Eric Bass [bass, production], and Barry Kerch [drums] – has sold more than 10 million albums and 10 million singles worldwide, earned 13 platinum and gold singles, 5 platinum and gold albums, 15 #1 Active Rock hits and amassed more than 1.5 billion total streams. Each of Shinedown's 25 charting singles on Billboard's Mainstream Rock Songs Chart has reached the Top 5 – an unparalleled achievement - and they hold the record for most Rock Airplay Top 10s ever. Recent hits "GET UP," "MONSTERS" and "DEVIL" bring their total to 14 #1s on Billboard's Mainstream Rock Songs Chart, the second most in chart history.
The story that unfolds on their latest album ATTENTION ATTENTION (Atlantic Records) reveals a personal, poignant, and powerful body of work and is an enduring statement about the resolve of the human spirit – touching on themes such as mental health, overcoming struggles, not being afraid to fail and the importance of our human connection with one another. Speaking to the human spirit in a time of need and inspired by Shinedown bassist Eric Bass' struggle with clinical depression, " GET UP" quickly became a crossover hit and a beacon of light for listeners around the globe, with its urgent and universal message of hope, empathy, and encouragement.
ATTENTION ATTENTION has received major media acclaim from the likes of Live with Kelly & Ryan, Huffington Post, Forbes, Salon, Billboard, Consequence of Sound, Buzzfeed, Grammy.com, Parade, Popdust, and more, and landed them a slot in 92Y's prestigious talk series, 92Y Talks, in NYC. Shinedown's distinct mix of explosive rock 'n' roll spirit, thought-provoking lyrics, melodic sensibility, and cinematic flourishes colors ATTENTION ATTENTION, which has racked up more than 286 million global streams, simultaneously hit #1 on Billboard's Alternative, Top Rock and Hard Rock Albums Charts, debuted Top 5 on the Billboard 200, and led to two iHeart Radio Music Award nominations for Rock Artist of the Year and Rock Song of the Year.
Hailed for their high-octane live shows, Shinedown continues to engender diehard love from millions of global fans and has racked up countless sold-out tours and festival headlining sets as well as numerous national television appearances. The band is playing to sold-out arenas in the U.S. and overseas on their ATTENTION ATTENTION World Tour, backed by their biggest, most eye-popping production yet and propelled by the undeniable power of frontman Brent Smith's voice.
THEORY
Songs make statements at just the right time. Born at the intersection of insurgency and inspiration, music props up a sounding board for the people to be heard. Theory Of A Deadman amplify this voice on their seventh full-length offering, Say Nothing [Roadrunner Records/Atlantic Worldwide]. The award-winning multi-platinum Los Angeles -based Canadian band Tyler Connolly [lead vocals, guitar], Dave Brenner [guitar, backing vocals], Dean Back [bass], and Joey Dandeneau [drums]— flip the pulse of the world into scorching songcraft, integrating experimental vision, rock 'n' roll attitude, and clever pop ambition.

In the midst of this storm, Connolly and Co. speak up like never before. " This album allowed me to say all of the things that were on my mind earlier, but I was too afraid to say," the frontman admits. " Our previous material was pretty much all relationship-driven. Everything was about me being unhappy. This one was about what's going on in the world, the state of American politics, and everything else. It was a completely different way of writing for us. I remember Dave asked me,' Hey dude, did you watch a lot of CNN or what?'," he laughs.
A whirlwind two years awakened this feeling in the group. After nearly two decades together, Theory landed their biggest career hit in the form of "Rx (Medicate)" from 2017's Wake Up Call. Not only did it receive a platinum plaque, generate 100 million-plus streams, and become their third number one on the Billboard Hot Mainstream Rock Tracks chart, but it also received a nomination in the category of "Rock Song of the Year" at the iHeartRadio Music Awards
POP EVIL
Pop Evil is an American rock band that was formed in North Muskegon, Michigan, in 2001 by Leigh Kakaty. The band's roots reside in an earlier group known as TenFive, formed in the late-1990s by Kakaty and guitarist Jason Reed.
Pop Evil won the Radio Contraband Rock Radio Award for "Song of the Year" for "Trenches" in 2013.
In April 2020, the band released the singles, "Work" and "Let the Chaos Reign". On November 13, 2020, the band returned with the "pulsing" single "Breathe Again", while also announcing the title of their upcoming sixth album, Versatile, which they started working on during the winter of 2019. It is set to be released in 2021.
---
---
Outdoor Event Rules
The following are prohibited: chairs, coolers, backpacks, pets, umbrellas, strollers, weapons, illegal substances, glass containers, outside food or beverage, audio or visual recording equipment.
For Your Information
Photography restrictions vary per event.
Shoes & shirts must be worn.
Masks may be

required, final decision will be made closer to the event date

Smoking in designated areas only.
All bags & purses are searched prior to event - can be no larger than 12" x 8" x 6"
Event takes place RAIN OR SHINE.