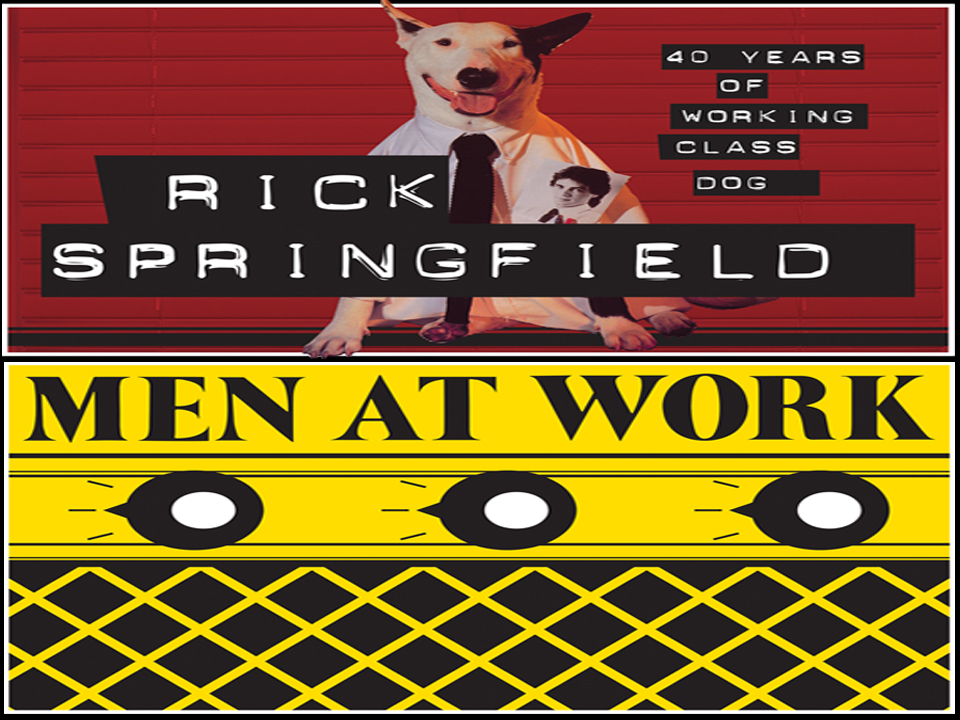 Rick Springfield & Men At Work
Date: 2021-12-28 | 8:00 p.m.
Tickets:
$27, $44, $54, $72, $78
On Sale: 2021-10-23
Venue: Entertainment Hall
Buy Tickets
---
Rick Springfield
Over the past four decades, Rick Springfield has worn many hats as an entertainer and performer. The creator of some of the finest power-pop of the '80s, a Grammy winning singer, songwriter, and musician who has sold 25 million albums and scored 17 U.S. Top 40 hits, including "Jessie's Girl," "Don't Talk to Strangers," "An Affair of the Heart," "I've Done Everything for You," "Love Somebody," and "Human Touch." He's an accomplished actor who has starred opposite Meryl Streep in the feature film "Ricki and the Flash," gave a chameleonic performance as the creepy Dr. Pitlor in HBO's prestige drama "True Detective," earned great reviews for his portrayal of Lucifer on the CW hit "Supernatural" and most recently played Pastor Charles on "American Horror Story." In 2014, Springfield was honored with a star on the Hollywood Walk of Fame, located around the corner from the first apartment he lived in when he first arrived in the U.S. from Australia in 1971.
Men At Work
Men At Work were born in Melbourne, Australia in the middle of 1979. The band went on to become a globally successful Grammy winning, multi-platinum selling act, during the early 80's. The original band however came apart relatively quickly and had disintegrated by 1985. Colin Hay and Greg Ham responded to demand and toured many parts of the world as Men At Work from 1996 into the 2000's. Sadly, Greg Ham passed away in 2012. Founding member Colin Hay has developed a solo career over the last 35 years, writing, recording, and touring extensively throughout the world as a solo artist. He is presently part of Ringo Starr's All Starr Band. Since 2019, he has also toured and played under the Men At Work banner with his LA based group of musicians, where he plays an exclusively Men At Work set, including all the hits and dearly loved songs which clearly have stood the test of time.