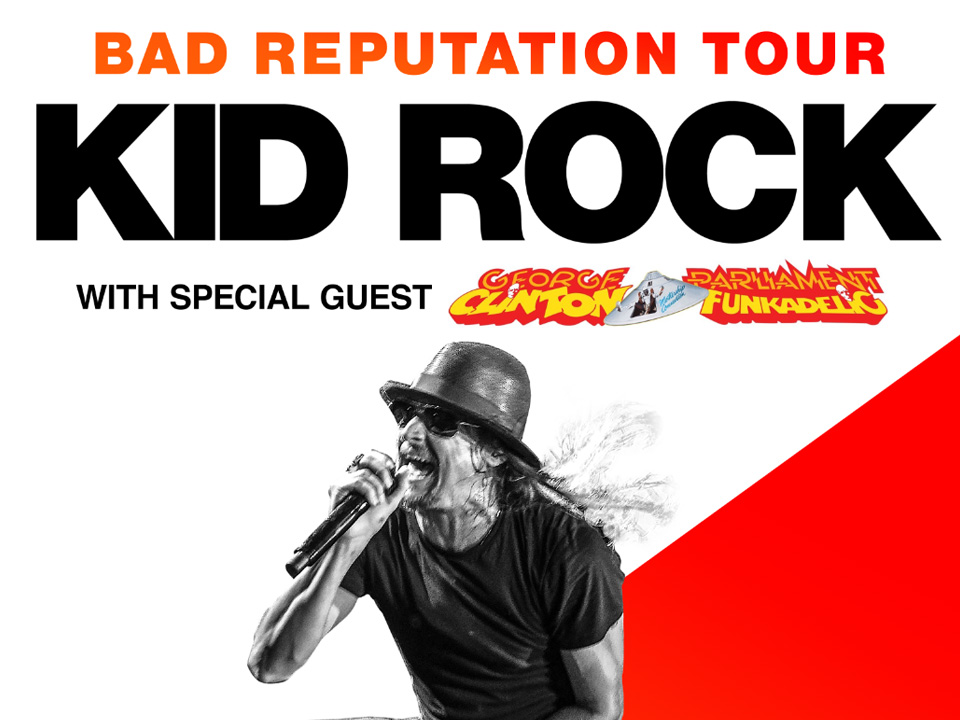 ---
Kid Rock

Kid Rock burst onto the music scene in 1998 with his Devil Without a Cause album and hasn't looked back. From hit singles like "Bawitdaba" and "Cowboy" to "Picture" and "All Summer Long," the recording artist has blazed his own trail in the music world, having sold over 26 million albums to date and continuing tour. Kid Rock holds the Michigan record for most tickets sold with 150,000 for a run of ten consecutive sold-out shows, and recently set the Little Caesars Arena attendance record in his hometown of Detroit with 86,893 attendees in six sold-out shows. On the heels of his arena success, Kid Rock recently announced his "American Rock n Roll Tour 2018" in tandem with his brand-new album Sweet Southern Sugar. The tour kicks off on January 19 at Bridgestone Arena in Nashville, Tennessee and will continue with 21 shows from coast to coast. Sweet Southern Sugar is Kid Rock's first album recorded in Nashville and features recent singles "Tennessee Mountain Top," "Po-Dunk," and the tour name, "American Rock n Roll." Kid Rock remains at the center of media attention in regards to his musical and personal ambitions, leaving his mark in a multitude of genres.

George Clinton & Parliament Funkadelic

With a career spanning 50 years of pioneering music, breaking down cultural barriers, and blurring the lines between genres to the delight of his ever-growing fanbase, George Clinton continues his unstoppable march forward into the future of music. As so many generations of fans have come to realize, the Godfather of Funk is so much more than the artist who 'blew the roof off the sucka' with his blockbuster "Mothership tour" in the 1970's – an event that still looms large in the minds of fans from that era. He is so much more than the man who discovered Bootsy Collins, produced a young bunch of dudes called The Red Hot Chilli Peppers before they were a thing, even more than just the man who's music gave birth to so much of hip hop culture by way of his influence on Ice Cube, Snoop, Dr. Dre, and countless others who sampled his music over the years. Taken alone, any one of these would be a monumental accomplishment for most artists. But George was never satisfied with what happened yesterday, and 2015 saw George Clinton win a Grammy (finally) with Kendrick Lamar for the album "To Pimp a Butterfly.