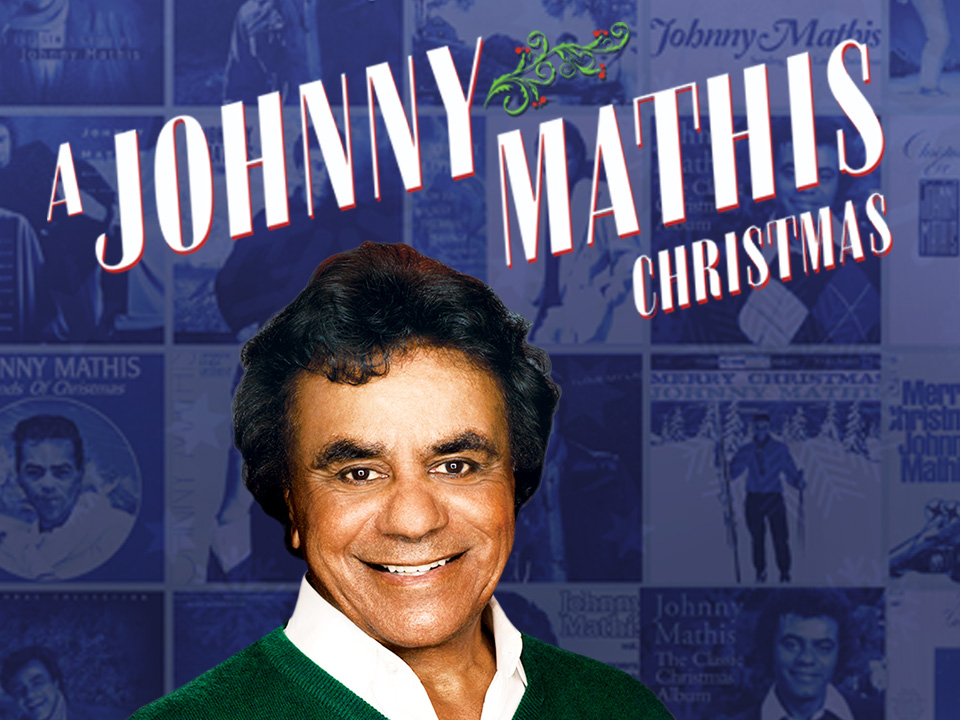 ---
"Christmas is very special for me. There were seven of us growing up and my mom and dad always made it such a wonderful, magical time."
- Johnny Mathis
Celebrating his 66th year in the music industry, legendary singer Johnny Mathis' sublime vocal approach to music eclipses passing fads and trends. He has performed songs in an incredible variety of styles and categories — from music composed for stage and film to golden era jazz standards, contemporary pop hits, and holiday music, all of which has assured his reputation as one of the most enduring vocalists in music history.

Best-known for his supremely popular hits like "Chances Are," "It's Not For Me To Say," and "Misty", "and "it's the Most Wonderful Time of the Year", Johnny has recorded close to 80 albums, including 6 Christmas albums that have made him the undisputed and iconic "Voice of Christmas."

Help us celebrate the holidays as Johnny performs some of his greatest Christmas hits and personal favorites, and hear why it's just not Christmas without Johnny Mathis!