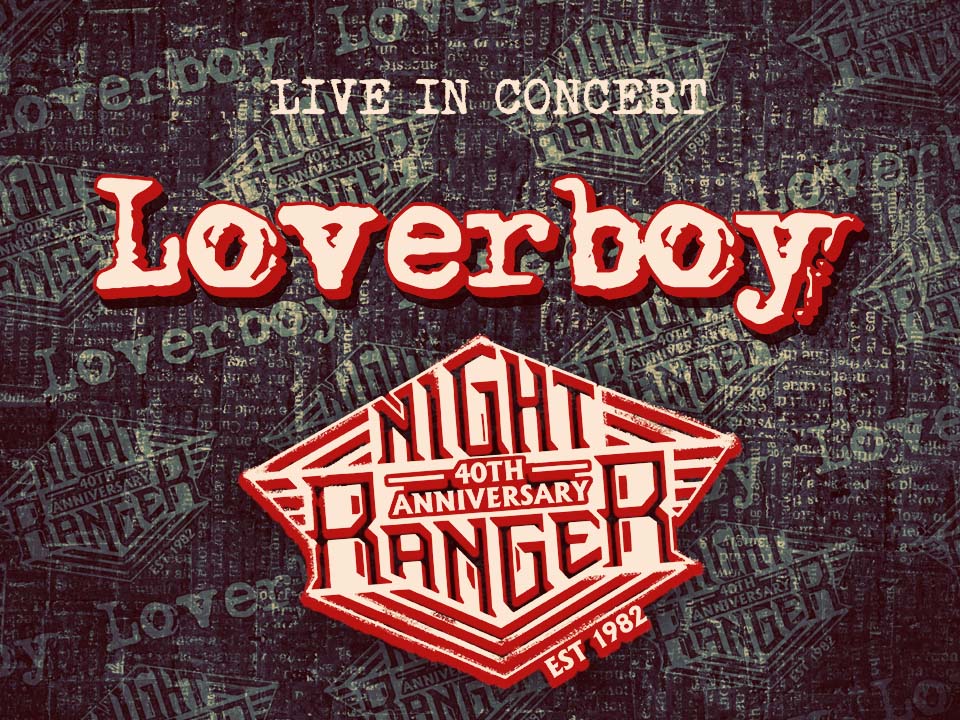 ---
About LoverBoy
For more than 40 years, LOVERBOY has been "Working for the Weekend" (and on weekends), delighting audiences around the world since forming in 1978, when vocalist Mike Reno was introduced to guitar hot shot Paul Dean – both veterans of several bands on the Canadian scene – at Calgary's Refinery Night Club.
After being rejected by all the major U.S. record companies, LOVERBOY signed with Columbia Records Canada, entering the studio with producer Bruce Fairbairn and engineer Bob Rock to record their self-titled debut album, which went on to sell more than 700k records in Canada. Columbia U.S. released the album in Nov. 1980, which went on to sell more than 2 million albums in the States and four million worldwide.
Soon the band found themselves playing on mega tours with Journey, Bob Seger, Cheap Trick, ZZ Top, Kansas and Def Leppard, to name a few. They quickly became MTV darlings, being one of the first bands ever featured on the music channel.
With their trademark red leather pants, bandannas, big rock sound and high-energy live shows, LOVERBOY has sold more than 10 million albums, earning four multi-platinum plaques, including the four-million-selling Get Lucky, and a trio of double-platinum releases in their self-titled 1980 debut, 1983's Keep It Up and 1985's Lovin' Every Minute of It. Their string of hits includes, in addition to the anthem "Working for the Weekend," such arena rock staples as "Lovin' Every Minute of It," "This Could Be the Night," "Hot Girls in Love," "The Kid is Hot Tonite," "Notorious", "Turn Me Loose," "When It's Over," "Heaven In Your Eyes" and "Queen of the Broken Hearts."
About Night Ranger
Heavy hitting rock legends, Night Ranger are set to release their 12th studio album, "ATBPO" (which stands for And The Band Played On), an ode to making music during the covid era. The album will be released on August 6, 2021 via Frontiers Music Srl on CD, Color Vinyl (a variety of limited edition versions), and Digital. The band began writing the album in early 2020, amid the rise of the global pandemic. After narrowing down the song selection and tightening them up to their well-known rock 'n roll sound, the band hit the studio, although separately, due to the times we are in. Throughout ATBPO we hear Night Ranger continuing their hot streak that kicked off with 2011's "Somewhere In California". Ten years on, and two highly acclaimed albums later, "High Road" and "Don't Let Up", the band's latest studio work shows them still burning with that high octane hard rock energy. Night Ranger has always had a knack for killer melodies, intricate instrumentation, and captivating lyrics; ATBPO delivers all of that and more.