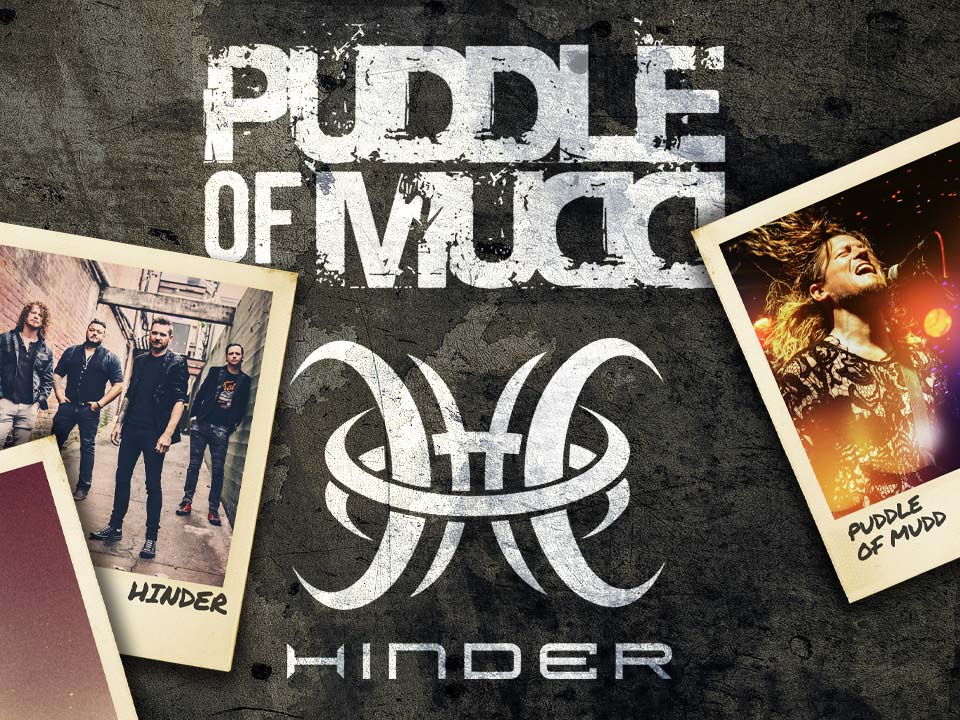 ---
Hinder
Hinder began crafting cocky, raucous post-grunge in the early 2000s, when Oklahoma City residents Joe Garvey and drummer Cody Hanson found Austin Winkler singing cover songs at a college party. The three formed the nucleus of Hinder, and the group started landing local gigs opening for such bands as Theory of a Deadman. Lineup changes brought guitarist Mark King and bassist Mike Rodden into the fold, and the quintet signed with Universal after issuing a self-released EP. Their 2005 full-length debut, Extreme Behavior, became one of the year's most popular albums, climbing to triple-platinum status and sending "Lips of an Angel" to number three on the singles charts. Hinder returned several years later with a second batch of party anthems entitled Take It to the Limit. All American Nightmare arrived in 2010, followed by Welcome to the Freakshow, the group's fourth studio album, in 2012. Winkler left Hinder in 2013. Jared Weeks filled in for a tour and then the band tested Nolan Neal before settling on Marshal Dutton in 2015. His first album with the band was When the Smoke Clears. Following the 2016 release of an acoustic EP called Stripped, Hinder released their sixth LP, The Reign, in August of 2017.
Puddle of Mudd
Puddle of Mudd is an American rock band formed in Kansas City, Missouri, in 1991. To date, the band has sold over seven million albums and has had a string of No. 1 mainstream rock singles in the United States. Their major-label debut Come Clean has sold over five million copies. They have released an extended play, an independent album and five studio albums, with their latest being Welcome to Galvania in September 2019.
Puddle of Mudd has been described as post-grunge, nu metal, alternative metal, and hard rock.