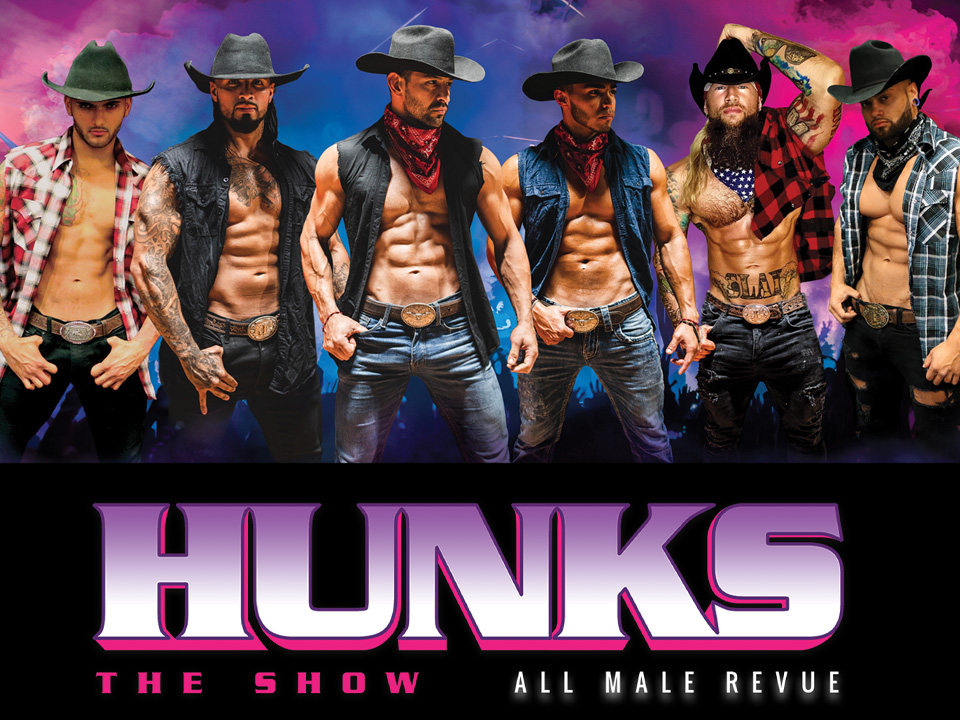 ---
HUNKS the Show showcases interactive, choreographed routines to thumping beats and dazzling light shows. The on-stage seats put you front and center for the best view in the house, and the hot seat, in particular, makes sure the attention is on you. Come and see the number 1 tour in the world, and find out what all the fuss is about.
Ladies all over the world have seen (and felt) the HUNKS perform. This all-star male dance revue is a great way to celebrate ladies' night, a birthday, a bachelorette party, or a divorce, and it's a great way to treat yourselves to a well-deserved night of sensual pleasure and sexiness. If you like men in uniforms, cowboys, firemen, and guys who can move, then HUNKS is the show for you. It's always the right time for hard abs, cute faces, sexy moves, and stripping dudes. And we're always near you!
HUNKS the Show isn't just about guys taking off their clothes, but it certainly is one of the perks! These men can sing, dance, and serenade, and they definitely know how to put on a show. This touring male revue might be coming to a city near you sometime soon, and there's no better way to surprise your girlfriends than with tickets to see the show. and their energetic live shows. The band has sold over 10 million albums in the United States.
This event is for ages 18 and older only